Project Space: 1022 Lexington Ave & 73rd Street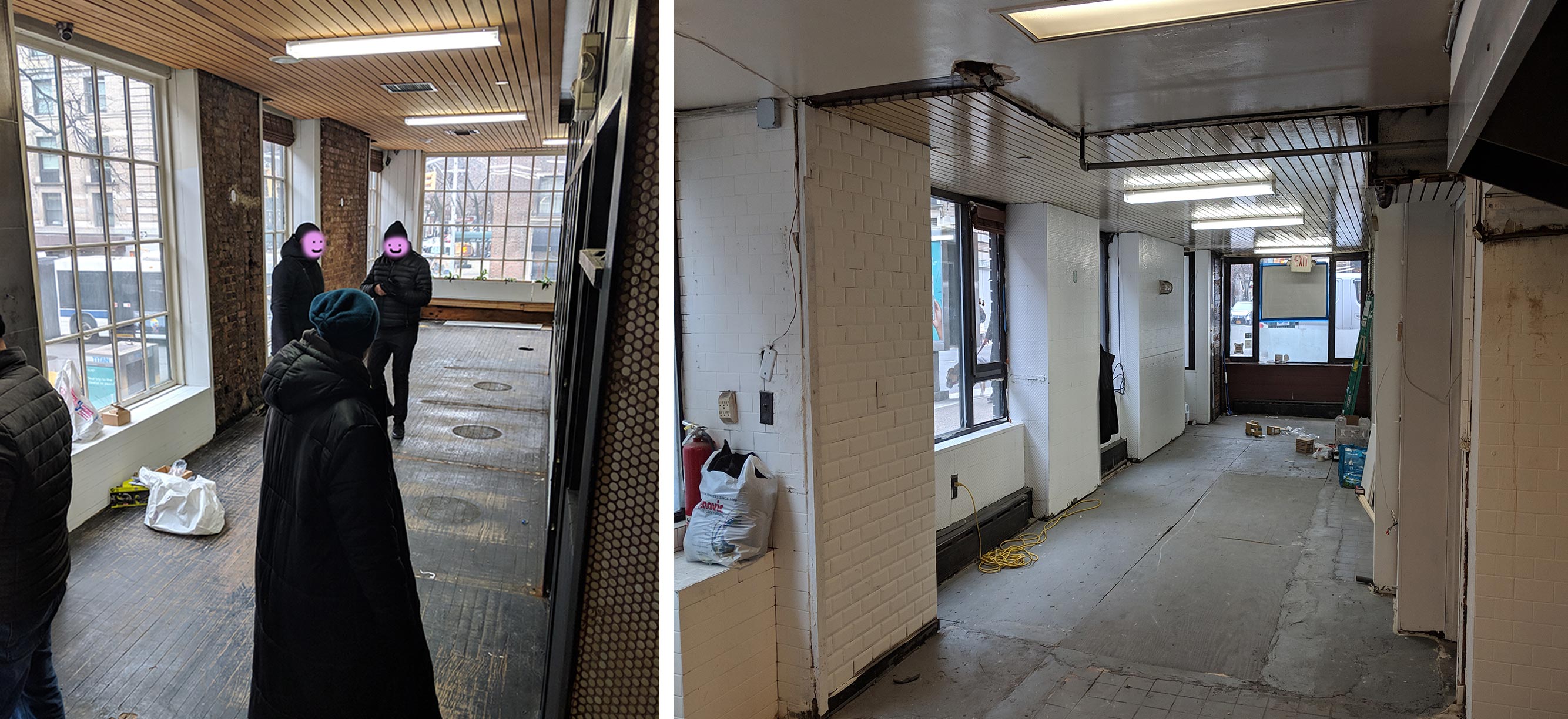 Thank you for your interest in Chashama's Space to Present Program. This application form is specific to the new venue on 1022 Lexington Ave and 73rd St. (Upper East Side, NYC) which is a PROJECT SPACE for artists to both create and present work. This venue is perfect for an artist whose curatorial practice is an extension of their studio practice or a collective seeking to stage exhibits of their members work
(Easily accessible by N, Q, and 6 trains)
About the Space:
The space is initially available for a 3 month period, continuing month-to-month thereafter.
Ground Floor: Raw presentation space.
Upstairs: Beautiful wood floor studio with huge windows that let in lots of natural light.
Monthly rent: $700
Deposit: $500
Notes regarding the presentation portion of this space:
Artist(s) must present family-friendly exhibitions that are open to the public 20-30 hours per week and rotate out with a new exhibition every 3-4 weeks.
If you need help with the open hours, we can connect you to a list of potential gallery sitters, but they must be paid at least minimum wage ($15/hr in NYC).
Exhibitions can consist of artist(s)' own work created in the onsite studio space or be a separate curatorial project.
Exhibitions must be submitted to Chashama for approval ahead of time.
Exhibitors are fully responsible for the installation and deinstallation of their presentation and for setting up any technical equipment or displays for their own presentations. Chashama does not provide hanging materials or tools.
Exhibitors are responsible for leaving the space as they found it; Chashama provides materials for restoration.
The application consists of two sections:
Section A. Presentation Space: Please apply with one show that is ready-to-go & include the following:
Presentation Proposal (500 words or less)
At least 5 images of work (.jpg, .png, .tiff) that relate to the proposal. If proposal is for a site-specific installation, one of the 5 images should be a layout sketch. For video work, include 5 stills and a link to externally-hosted videos. For group shows, include at least one image for each artist included.
One reference (someone you have worked with or who knows you as an artist or curator)
CV in PDF Form
Section B. Studio Space: In reference to your studio practice:
Please include a description of your art-making materials
Artist statement
5 images of recent work that relate to your studio practice
If you have any questions please email programs@chashama.org