Space to Connect: The Bronx collaboration with Dunn
Application Deadline: August 5th, 2019
Start Date: September 1st, 2019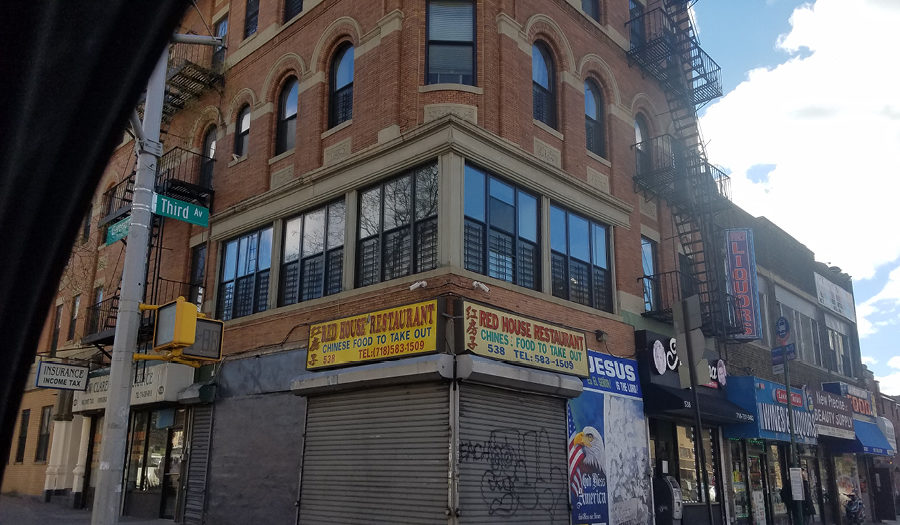 Thank you for your interest in Chashama's Space to Connect - Dunn Properties. Chashama, in collaboration with Dunn Development Corporation, is offering Work Space to artists in exchange for creating and delivering dynamic educational and/or cultural programming for the residents of Dunn's supportive housing community. Bronx based artists who are committed to practicing their art while also engaging, teaching, and inspiring the local community are encouraged to apply. Bi-lingual and long term Bronx based artists receive high priority in this program.
About the Community Programming:
Inside of Dunn's supportive housing apartment buildings, social service organizations CAMBA and SUS facilitate community programming that engages residents of all ages.
Artists will work closely with Chashama staff and either CAMBA or SUS Site coordinators to co-create and deliver arts programming at one site.
Classes are embedded into existing CAMBA/SUS programming. Artists are not responsible for recruiting for or promoting their classes.
Each artist will attend 1 in person meeting and host 2 art classes per a month. Art classes will be scheduled with the residents schedules and the site's calendar in mind.
The classes will be held at one of the locations listed below: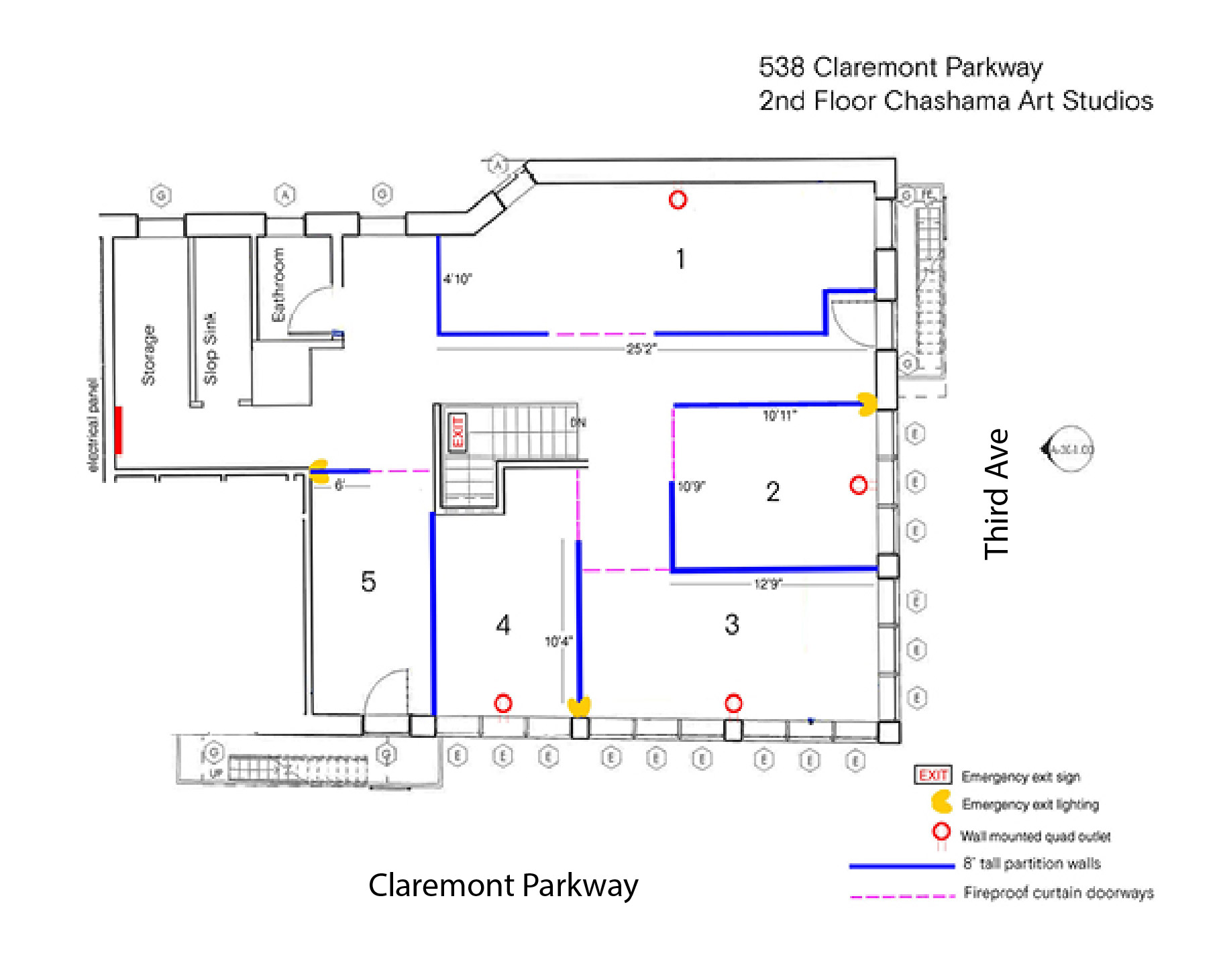 About the Workspaces:
Visual Arts Workspaces
The 4 visual arts workspaces are located at 538 Claremont Parkway.
Closest train stops - 170 St (4/B/D), 174 St (2/5) or Tremont (Metro North).
Closest bus stops - the B11 and B15 both have stops right outside the entrance.
The workspaces are located on the second floor and are accessed by a door with a rollergate and 1 flight of stairs.
Work spaces vary in size. All have painted wood floors, wall space, and at least one window.
There is a small communal bathroom, a slop sink, a refrigerator and a microwave inside the space.
Space to Connect will have a small office at this site.
Required Materials:
Resume or CV
5-8 Images or video of recent work
3 professional references - name, contact information, and how you know each other
Description of your artistic practice - include materials, methods, typical size of work, etc.
Description of your past experience with creative community involvement (ex. teaching experience, community work, public art with community participation, hosting workshops or community events, etc.)
Photo/video documentation of your previous creative community involvement, if available
Description of your approach to artistic community work.
Proposal for community programming. A complete proposal will include (1) a clear description of your workshop/class/program ideas, (2) age ranges best suited for your program and (3) a brief materials list.
Important things to note:
• Access to Materials for the Arts (MFTA) and a limited program budget are available for workshop supplies.
Please do not hesitate to reach out to spacetoconnect@chashama.org if you have any issues or questions regarding this form. We are happy to support you throughout the application process.
Applications are due August 5th, 2019 for a start date of September 1st, 2019.