Space to Present: Seeking Installations for Diamond District Windows - Breast Cancer Awareness (restricted application)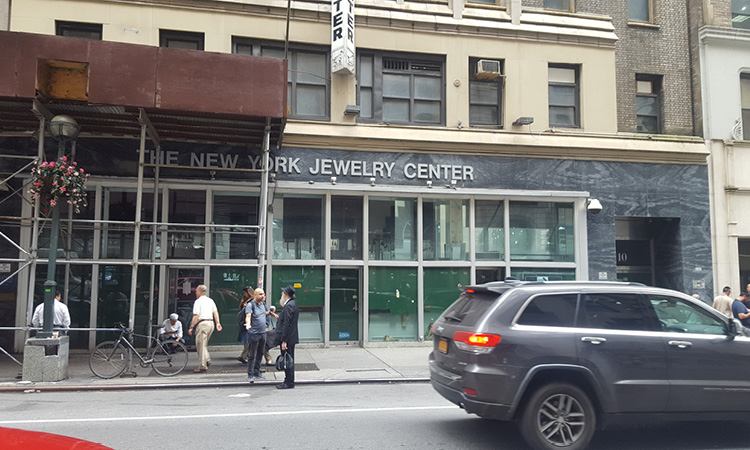 Thank you for your interest in Chashama's Space to Present Program. This application form is specific to multiple upcoming installation-art window display spaces in the Diamond District (West 47th St., Manhattan). Please read all the information about these spaces before applying. This is a paid opportunity, with a stipend of $2000.
*In honor of Breast Cancer Awareness, we seek to highlight the work of artists who are survivors of breast cancer, or may currently be fighting breast cancer. This opportunity is made possible in part due to the generosity of the UBCF. Artwork does not have to focus on the artist's breast cancer experience.
Payment:
Artists will be paid a stipend of $2000 for the installation.

Timeline:
Deadline for submissions is October 14, 2018 at 11:59pm.
After completion of the installations, an opening reception for the artists and guests will be held at a space down the block from the windows.
Installations will remain on view for six months.


Notes about this Space:
It receives heavy foot traffick in the heart of New York's Diamond District.
There are multiple windows available, including: glass doorways, eye-level display cases, 12' two-tiered flat windows.
Windows span across three store fronts. A "window plan" can be seen here of 4, 8, & 10 W 47th St.: https://drive.google.com/file/d/1ciX9jzzf4A6vGu5XAU249jbXPlXND8Sr/view?usp=sharing
At least 5 artists will be selected to install site-specific installations in Zones designated within the building. Zones indicated on window plan are for planning reference only, as the spaces may be divided differently based on the needs of the selected artists.
Artwork will be visible to the public through the windows of the space only.
Artists should be prepared to work with the unique character of the space.
The interior of the space is extremely dusty and dirty; it will not be fully cleaned prior to installation.
Photos of some of the interior of the space here: https://drive.google.com/file/d/1Eu370hH8nD40Jjr9aYyN4kbmIQni_R1d/view?usp=sharing and https://drive.google.com/file/d/1Bewj-tdiYmCvMs2Y4MG_PjXrbUDcJWKQ/view?usp=sharing
The windows will be scraped and cleaned before the premiere of the installations.
This space is not suitable for delicate artworks that are sensitive to the elements.
Artists will have approximately one week to install their work.
We are seeking bold, exciting installations, free-standing sculptures, and dioramas that are modular or otherwise malleable, and can be made site-specific.

What You Should Know Before Applying:

In all of Chashama's Space to Present locations, any work visible from the street (through windows, et cetera) must be appropriate for all ages.
Exhibitors are fully responsible for the installation and deinstallation of their presentation and for setting up any technical equipment or displays for their own presentations. Chashama does not provide hanging materials, tools or AV equipment.
Not all proposals can be accepted, and we are unable to respond to all applicants. You will be contacted only if your proposal is accepted or if we have additional questions.


Materials You Will Need For Applying:

CV in PDF form
One reference (someone you have worked with or who knows you as an artist)
Proposal (1500 words or less)
5 images of recent work (.jpg, .png, .tiff) that relate to the proposal. A layout sketch would be helpful.