Space to Connect: Washington Heights
Applications for Space to Connect: Washington Heights are accepted on a rolling basis.
Thank you for your interest in Chashama's Space to Connect - Washington Heights program.
Chashama in collaboration with Shamah Properties is offering Work Space to artists for free in exchange for creating and delivering dynamic educational and/or cultural programming for the residents of 535-539 West 162nd Street.
Washington Heights based artists who are committed to practicing their art while also engaging, teaching and inspiring the local community are encouraged to apply. Long term Washington Heights based artists receive priority in this program.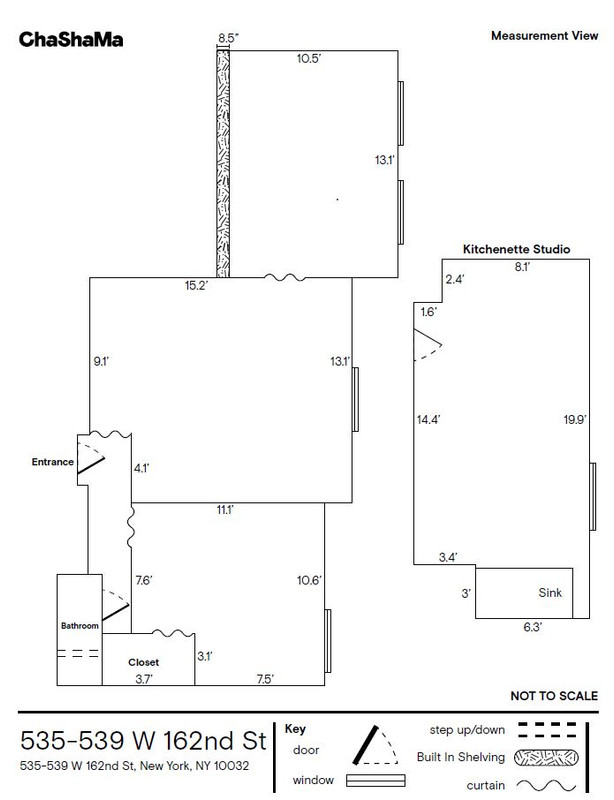 About the Workspaces:
• 4 ground floor workspaces have been newly renovated
• Each space includes windows and access to a bathroom
• The workspaces are located at 539 West 162nd Street
• The Alianza Dominicana Cultural Center, NY Presbyterian Hospital, Colombia University Medical Centers, Word Up Bookstore and PS 4 are all nearby
• Closest train stops - 163rd St (C) or 157th/168th St (1)
About the Community Programming:
• Each artist will offer 1 workshop per month, 12 per year
• The workshops will be held in the lobby of 539 West 162nd Street
• Many residents speak Spanish as their primary language, so most workshops will be held either in Spanish or bilingually - English/Spanish.
Required Materials:
Resume or CV
5-8 Images or video of recent work
3 professional references - name, contact information, and how you know each other
Description of your artistic practice - include materials, methods, typical size of work, etc.
Description of your past experience with creative community involvement (ex. teaching experience, community work, public art with community participation, hosting workshops, hosting community events, etc.) Please include dates and locations if possible.
Documentation of photos/videos you might have of your previous creative community involvement.
Description of your approach to artistic community work.
Proposal for community programming. A complete proposal will include (1) a clear description of your workshop/class/program ideas, (2) age ranges best suited for your program and (3) a brief materials list.
Important things to note:
• Proposed workshops must be able to work within the small lobby space available. There is room for a maximum of 3 folding tables but on average artists use just 1 or 2.
• Visual arts workshops are best suited to this space and program. There is very little space for dance, performance, theater, etc.
• Workshops should be designed for residents to drop into as they are available.
• There is a very limited program budget, however access to Materials for the Arts is available.
• There is a $150 Security Deposit due at the time of signing for a workspace. Deposits are refunded in full, if the workspace is returned in the same condition as it was received.
Please do not hesitate to reach out to spacetoconnect@chashama.org if you have any issues or questions regarding this form. We are happy to support you throughout the application process.